A new digital radio which combines DAB/DAB+ and FM radio stations into a single list has been launched by TechniSat.
The new DIGITRADIO 307 BT presents all of the available DAB/DAB+ and FM radio stations and automatically receives the stations in the best quality. Normally listeners would use a mode button to switch between DAB and FM stations and browse stations separately.
The feature is made possible with BestTune™, a feature announced by Frontier Silicon last year. Radio stations that are available on both DAB and FM are included once on the station list with the version that has the higher signal strength.
Separate DAB and FM modes are still available alongside the BestTune™ mode should users wish to use them. Twenty preset slots are available for favourite stations.
A single speaker produces 5W and an auxiliary input is included on the rear of the radio. Bluetooth connectivity is also included for listening to music, podcasts and other audio from devices like smartphones and tablets.
German company TechniSat produce a range of DAB digital radios, including the portable DIGITRADIO 1 which is manufactured in the country.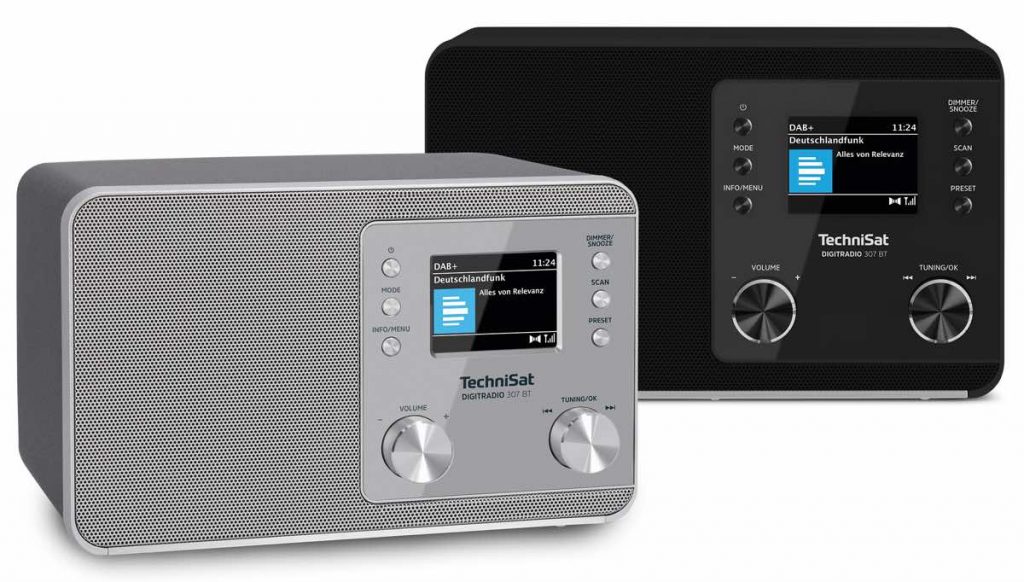 TechniSat radios are available in the UK through some retailers and Amazon DE. The TechniSat radios reviewed by this website have come with Euro plugs but have worked in the UK with an adapter.