Choose a DAB radio under £50
How to choose a DAB digital radio by looking at sound, displays, ease-of-use and more.
Check for DAB+
If you're buying any digital radio check it can receive DAB+ radio stations.
In the UK around 20 national radio stations now use a newer version of DAB called DAB+. Some new stations start as DAB+ services while others, like Radio X and talkRADIO, have switched over to DAB+.
On the box or website look for the DAB+ logo. Or look for the digital radio tick mark – this means that the radio receives DAB, DAB+ and FM radio stations.
Most digital radios on sale in the UK are compatible with DAB+, but not all, so it is worth checking.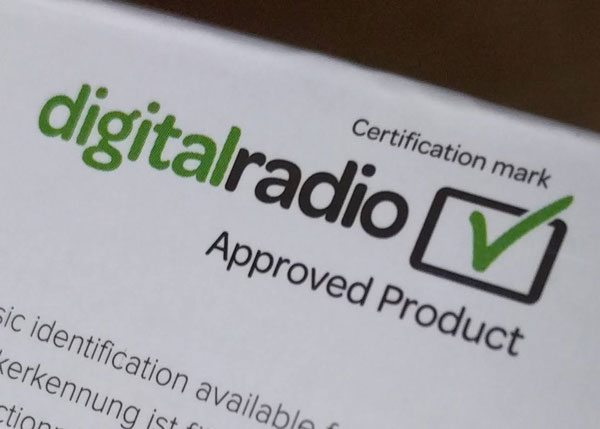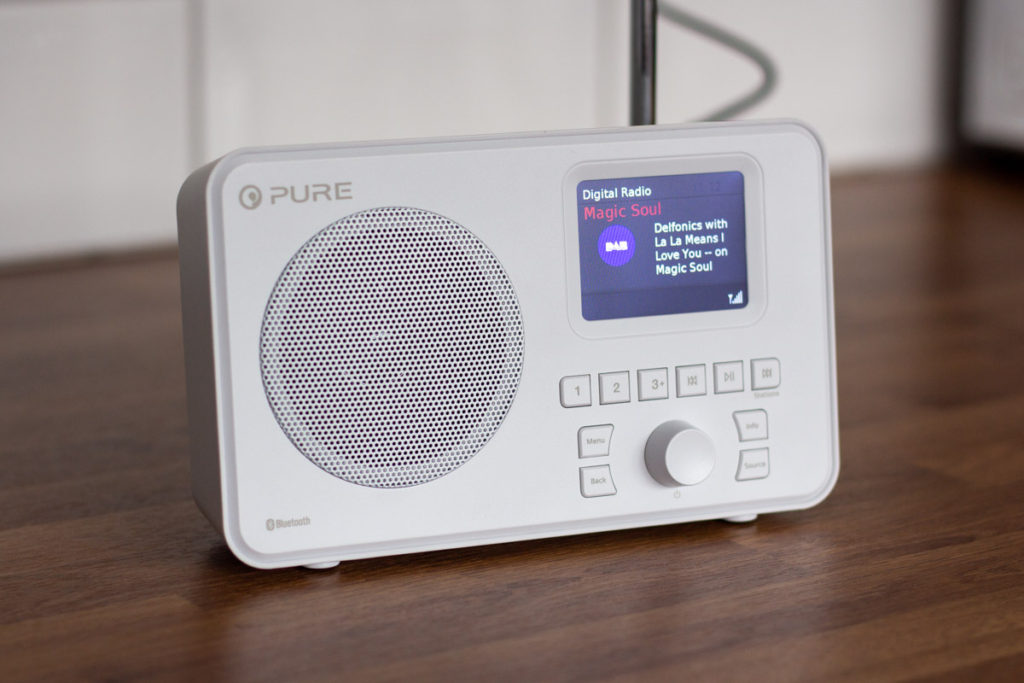 Sound and speakers
Most digital radios under £50 have a single speaker. For a portable radio this is often OK – especially if you listen to news, sport or talk radio. Some music stations actually broadcast in mono too.
In small rooms or bathrooms most portable radios will be loud enough. If you want a bit more output power in a larger kitchen, garage or outdoors you could look at the John Lewis radios which start at 3 watts.
Some DAB radios have settings for the bass, treble and loudness. The Pure Elan One has some equaliser presets for classical, speech and so on.
Best radio under £50
The Roberts Play 10 is our pick for the best radio under £50. In our review we liked the clear display, easy-to-use controls and crisp sound. The instruction manual is good too. It doesn't have Bluetooth so a Pure Elan One might be a better option if you need that connectivity.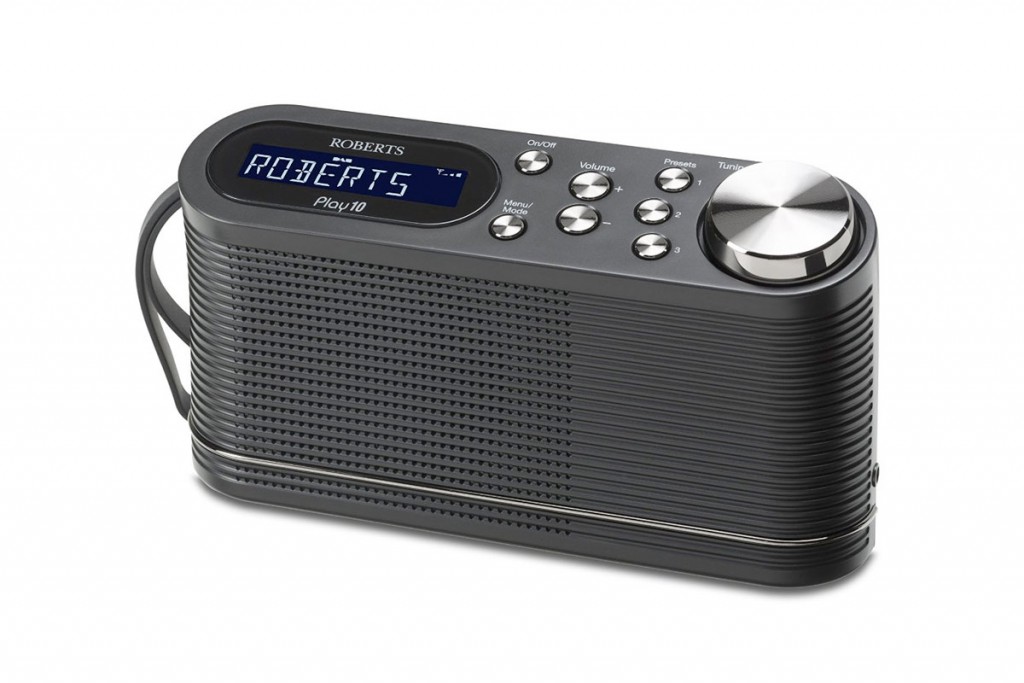 Displays
Displays (or screens) on radios can make a difference to how easy the radio is to use. This is where you'll see the station you're tuned into or the scrolling text about the programme. It's also used when you browse the list of stations.
Some radios have very large text – like the Roberts Play 10. This is useful if you need larger text, but bear in mind you will see less information, as station names are abbreviated and scrolling text will take longer to read.
A common display is the type seen on the Pure Elan One radio. This shows more information at once – useful if you often look at the scrolling text to see what song is playing. But some might find the writing is too small.
There are other types with a large clock which is useful in a bedroom or kitchen.
Watch out for the displays on the cheapest radios as the text can be very small.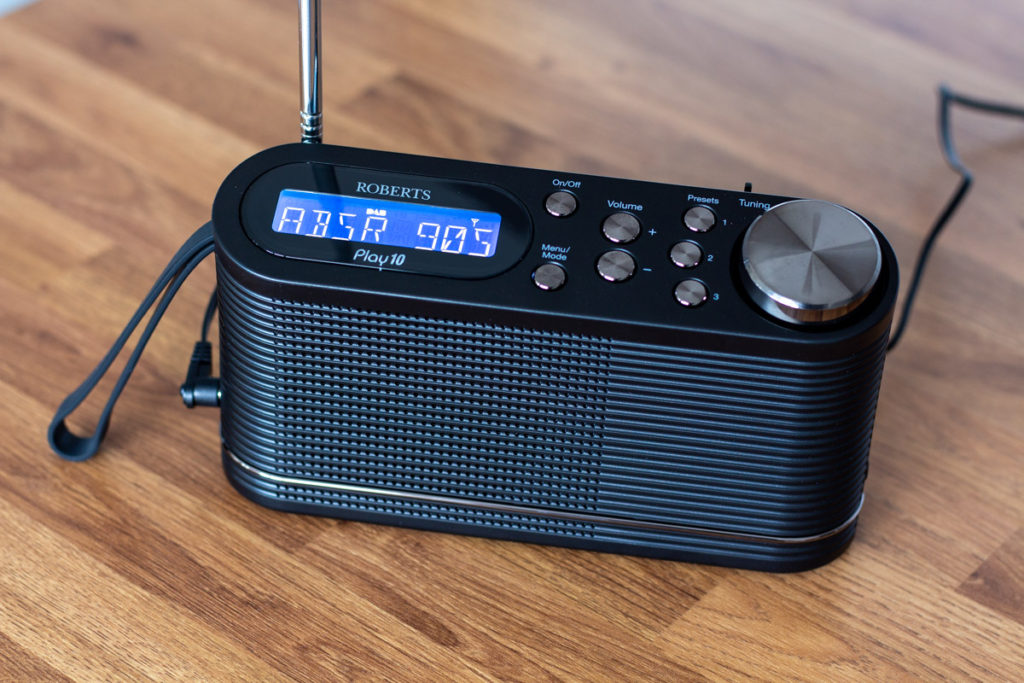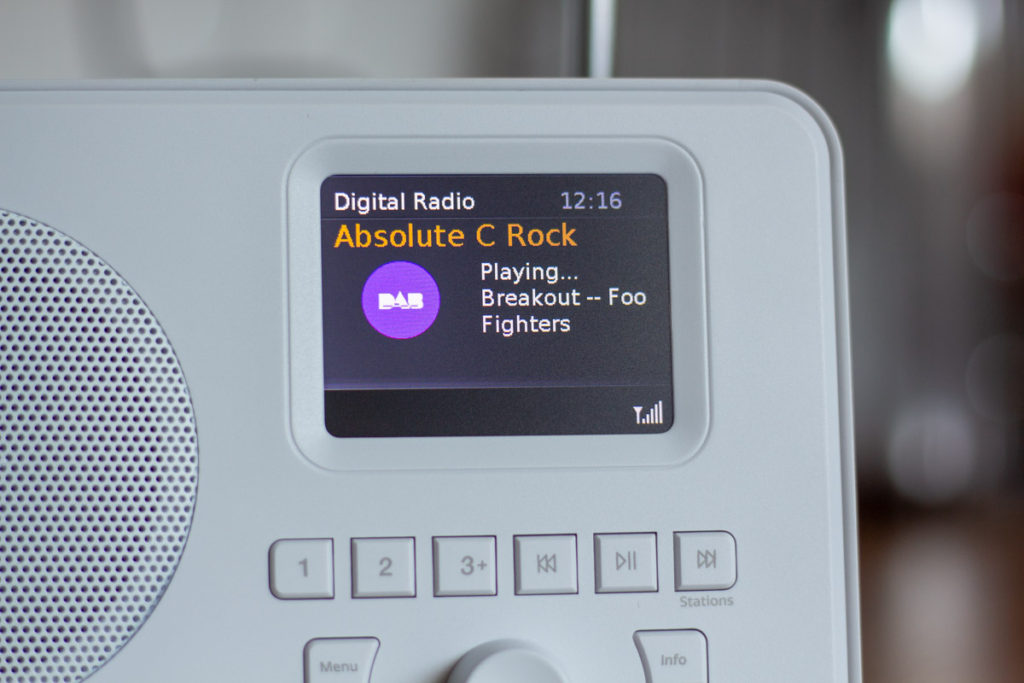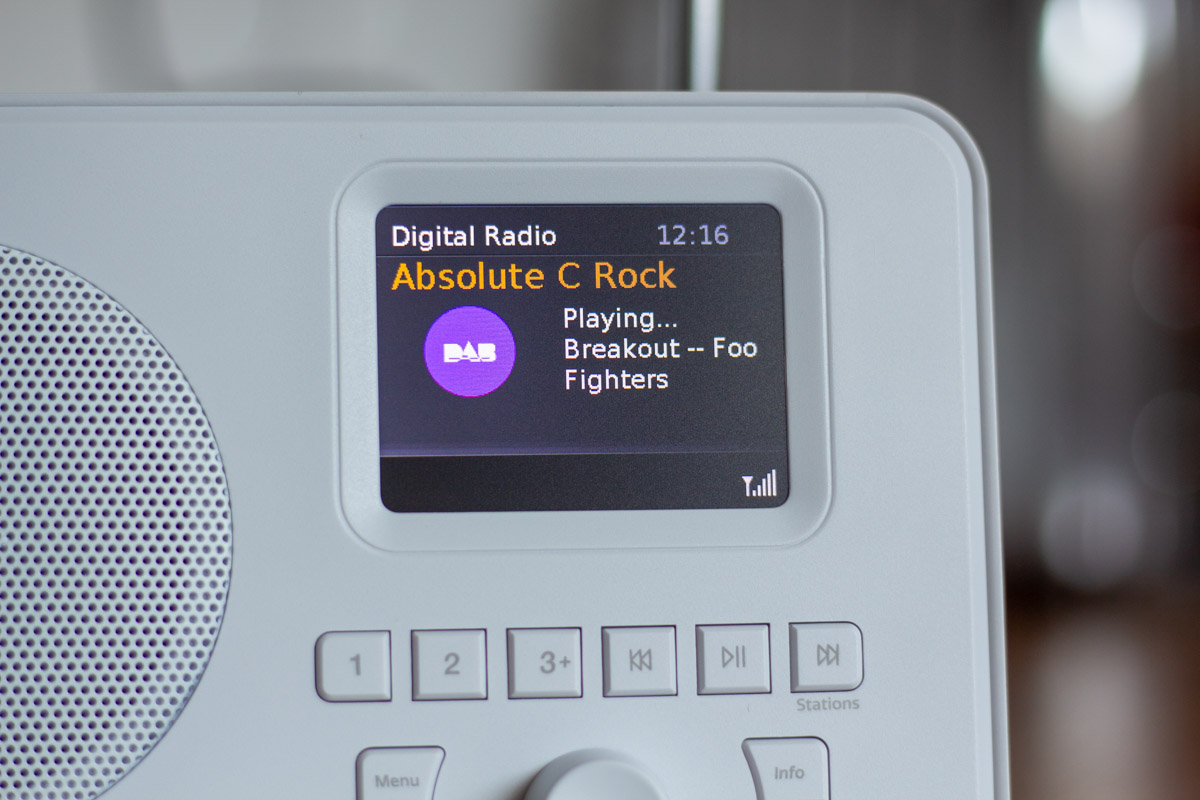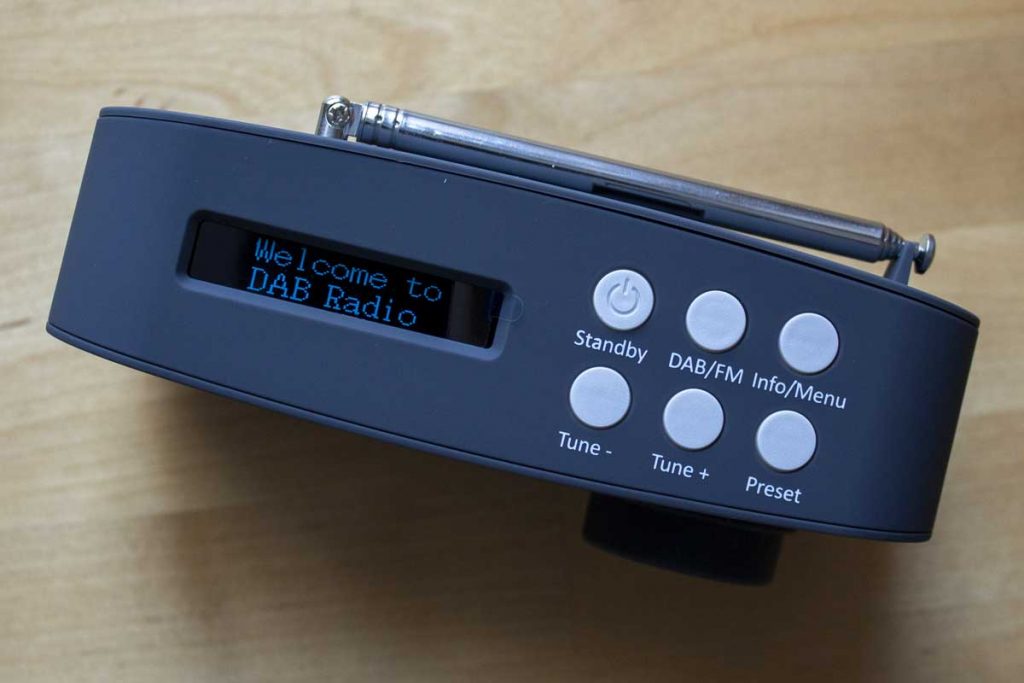 Controls and buttons
The controls on digital radios can make a big difference to how easy the radio is to use.
If you change stations frequently a rotary dial to choose stations will be useful. If you want to switch from Absolute Radio 90s to Heart 90s you would have to press a button dozens of times. With a rotary dial you can scroll through the list more quickly.
A volume knob is useful for kitchen radios as you can quickly turn the volume up or down while you're cooking or using the washing machine.
The layout of buttons and the size of the labels could make a difference for people who have a visual impairment.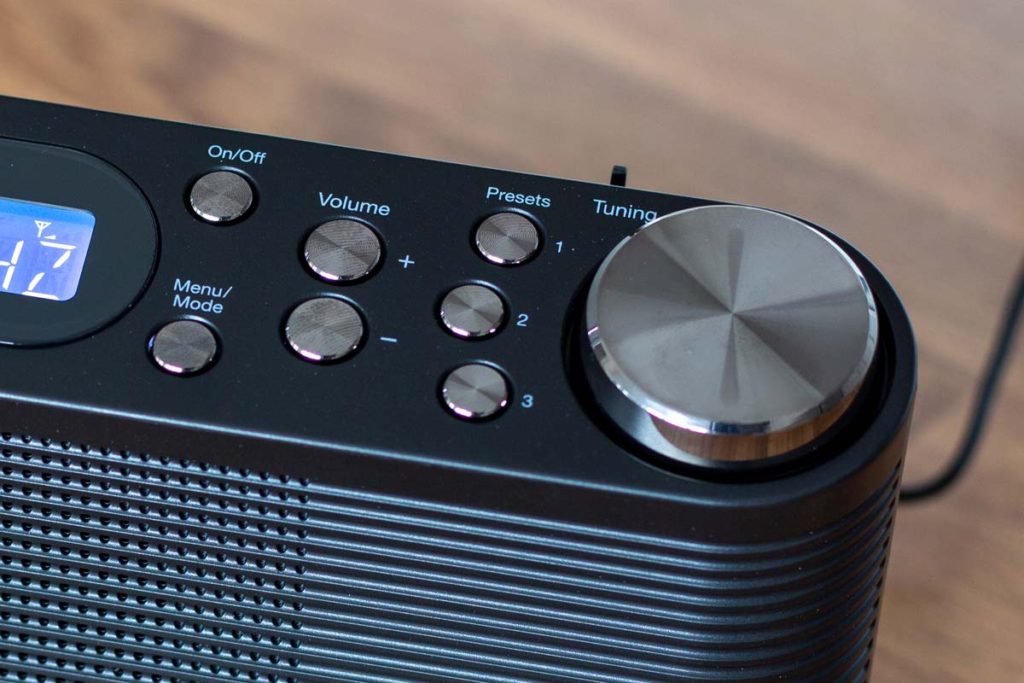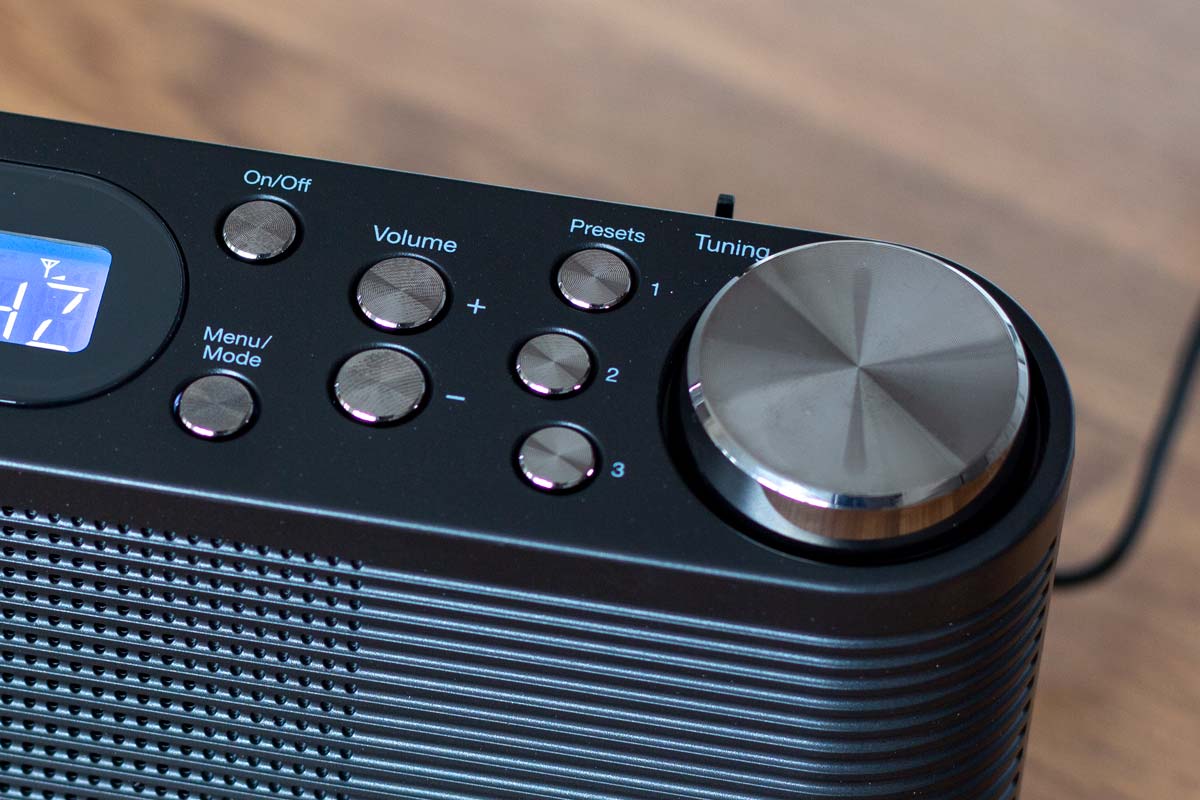 The controls on this Roberts Play 10 are easy to use. A large knob is used to change the radio station which makes it easy to browse through lots of stations. Three dedicated preset buttons make switching between favourite stations easier.
The volume buttons in the centre are slightly larger than the others.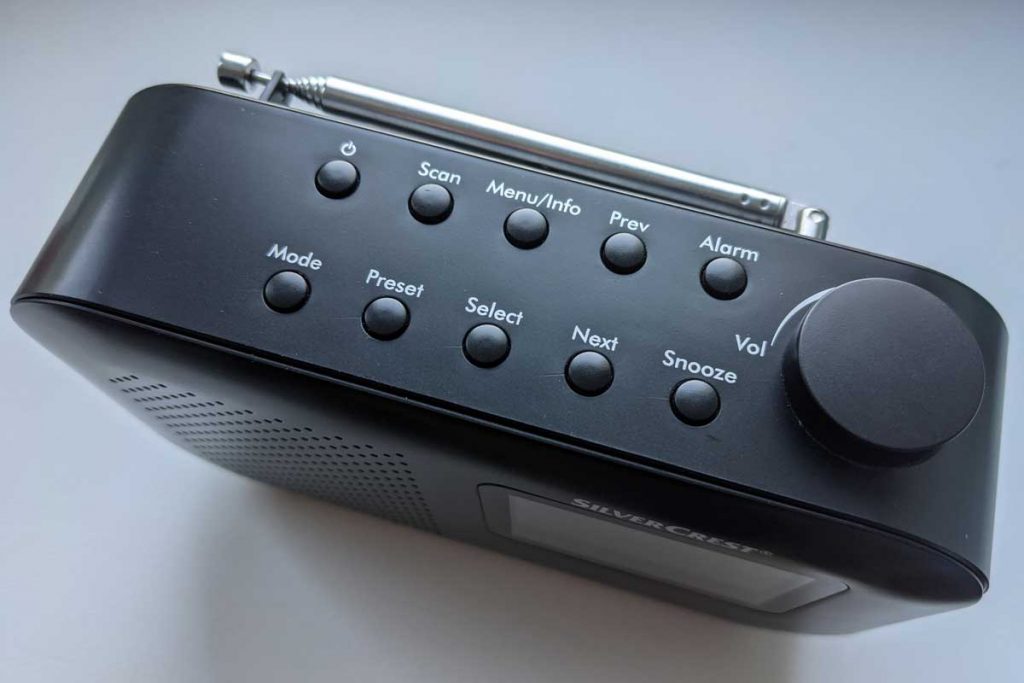 Instead of a rotary control for changing the radio station the radio has 'Prev' and 'Next' buttons which can make browsing for stations slower. Presets are also saved in a list which is browsed on the display.
The ten buttons on this Silvercrest DAB radio all look and feel the same. This could make the radio less intuitive to use.
Bluetooth and Aux-in
Bluetooth is useful if you listen to podcasts, watch videos or stream music. In a kitchen it'll be much easier to hear video or a podcast through the radio rather than from the phone's own speaker.
Aux-in is similar but with a wired connection. You can buy a cable with 3.5mm jacks on each end and plug in a phone, tablet or maybe an MP3 player without Bluetooth.
Most radios will have a headphone socket so you can plug in earphones or headphones. But it is worth checking as some DAB radios, like those in the Philips 5000 range, don't have headphone sockets.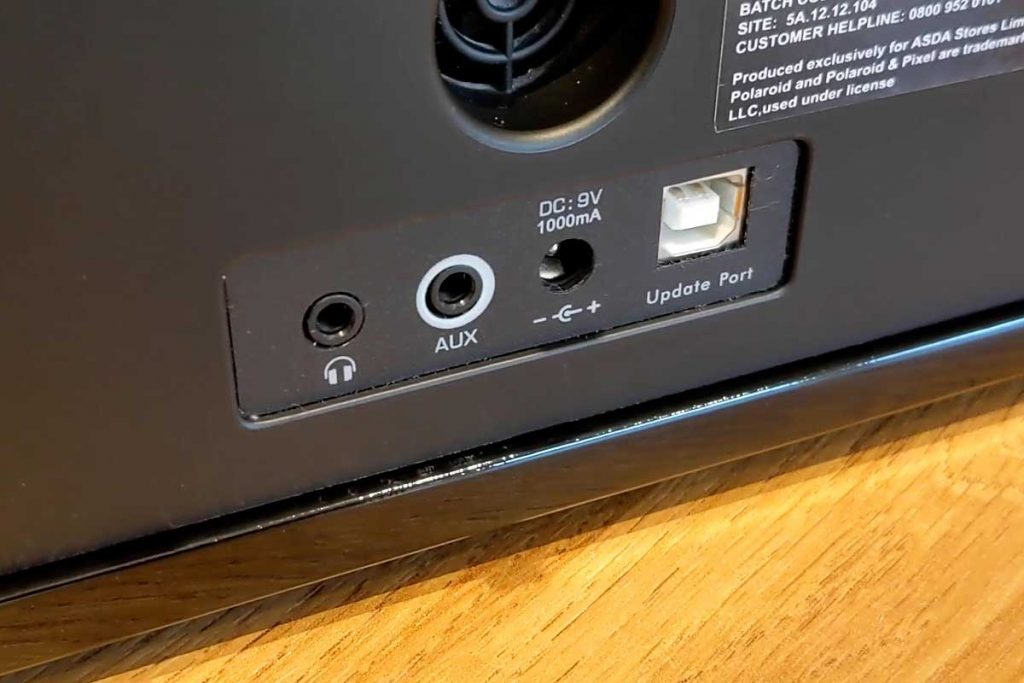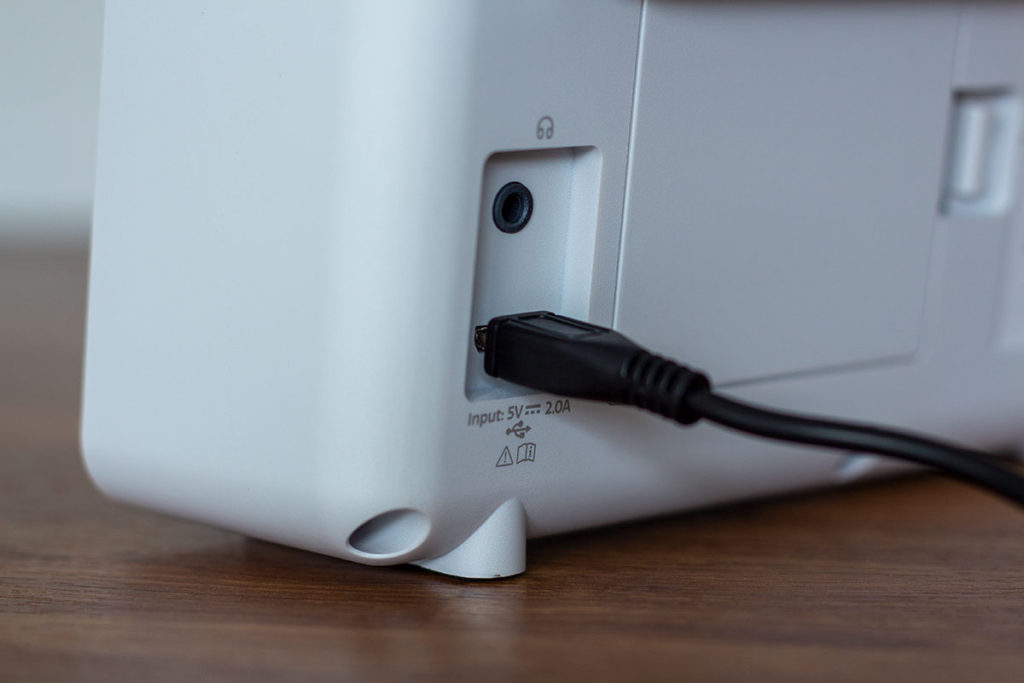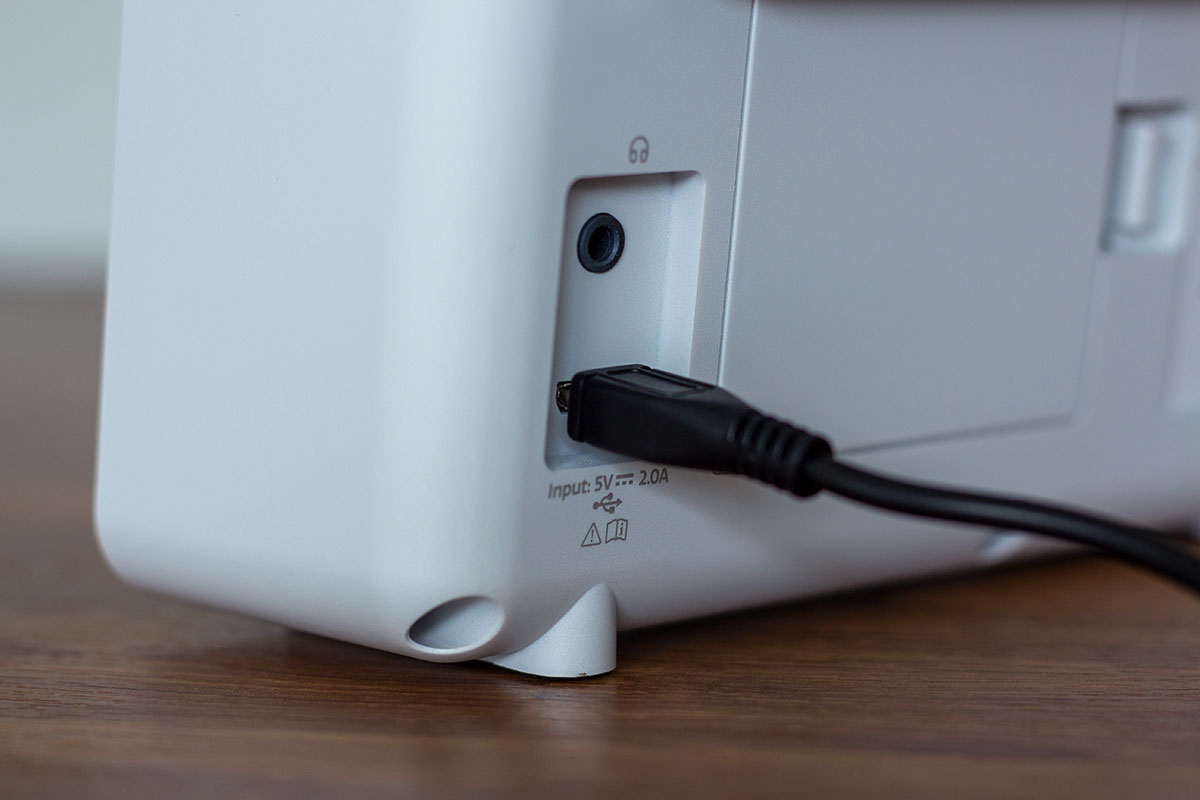 Mains and battery power
Most radios will come with a mains adapter, but not all nowadays. The Pure Elan One only comes with a USB lead – so you will need to use your own USB adapter or purchase one.
Many portable radios will take AA batteries, but again not all. Some have a built-in rechargeable battery instead and this often can't be easily swapped or replaced.
Battery life for portable radios varies. The specifications for the radios on this page vary from 12 to 30 hours of listening on batteries. If you do lots of listening on batteries then a rechargeable radio could be a better option.
Warranty and support
Many DAB radios come with a two or three year warranty and you should be able to see this online or on the box.
The way the manufacturers offer technical support differs too. Some have only an online form with no telephone support, while others like Roberts offer both.
Manuals differ between these radios too. Some come with a quick start guide or a brief manual with more details online. Others come with a more comprehensive user guide in the box.
The technical support and manuals could be important considerations if you're buying the radio for someone without access to the internet.
If something breaks on most of these radios parts availability is pretty rare. Roberts sell an official replacement telescopic aerial, carry strap or power adapter online.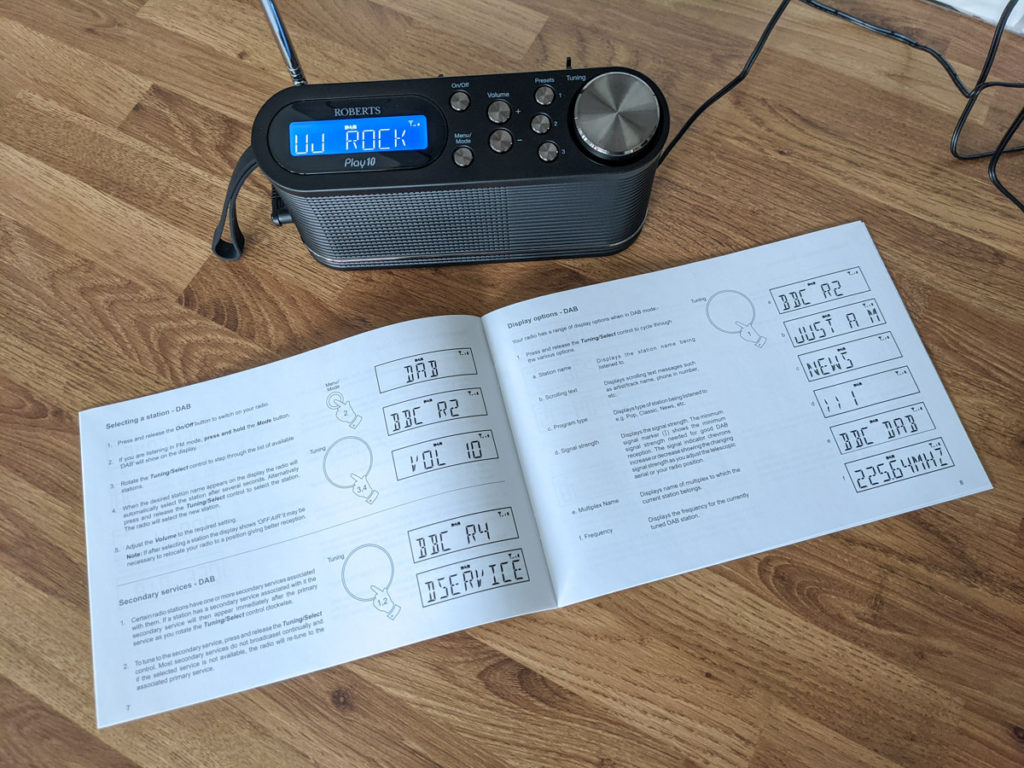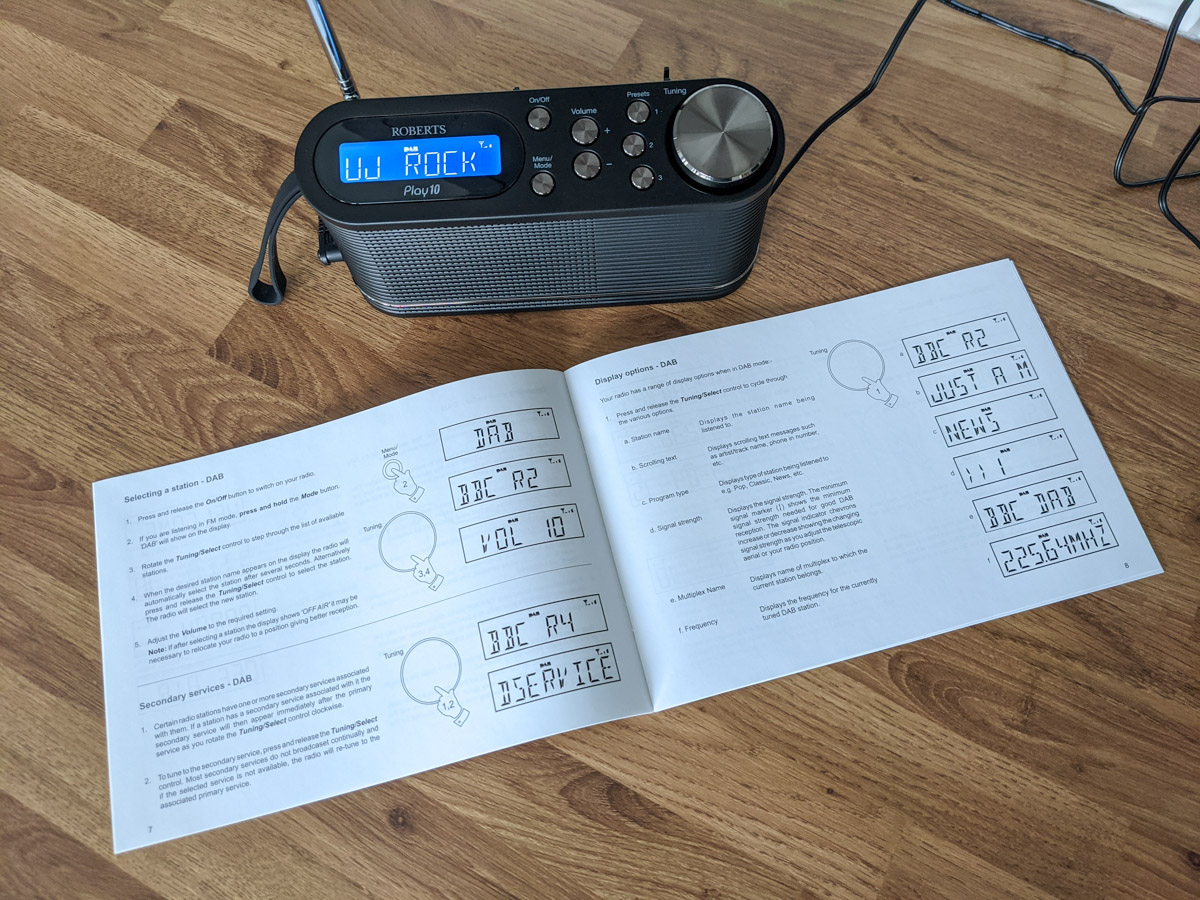 Radios over £50
The Sony XDR-S41D is a very good portable DAB radio and is worth considering (see our review). It has an RRP over £50 but is often on sale and comes in a variety of colours.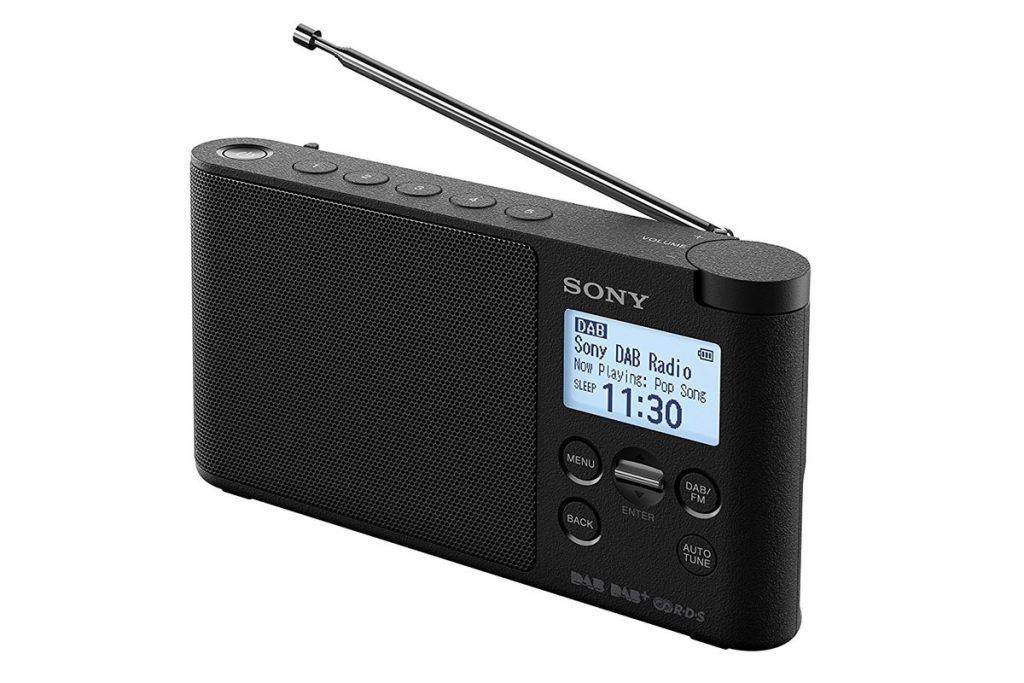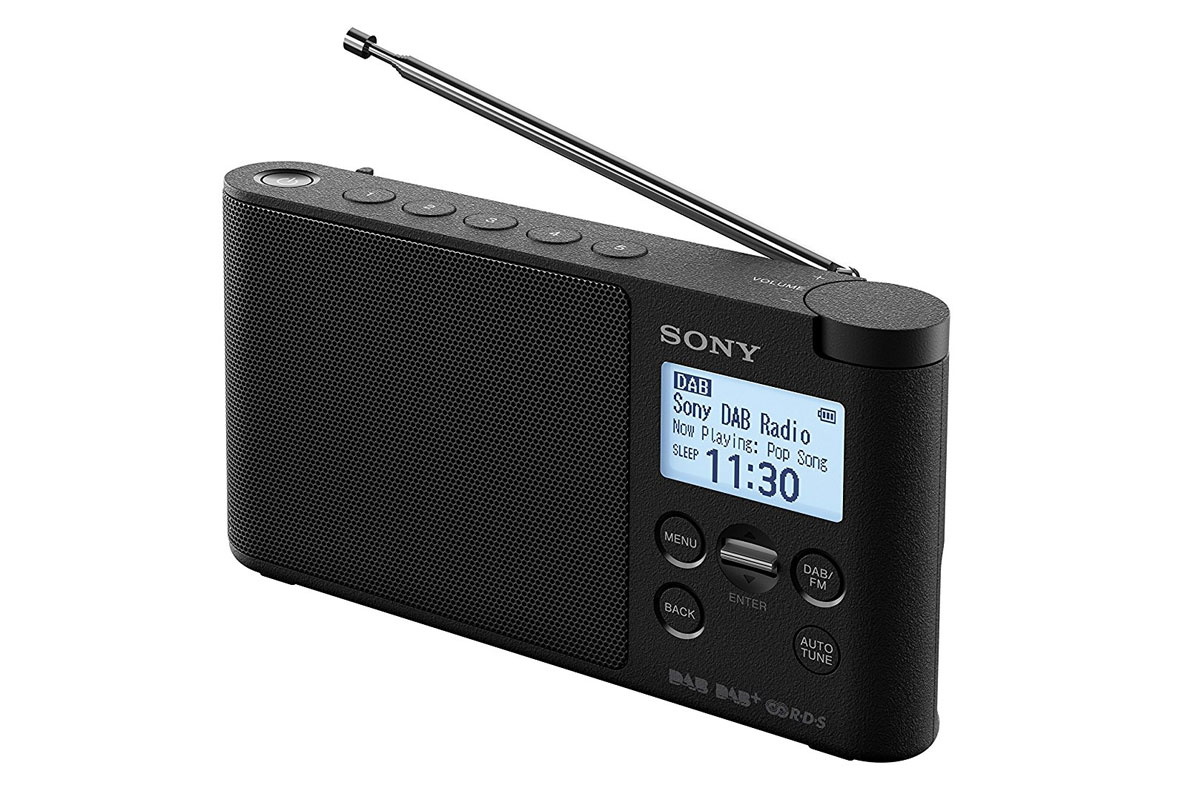 Other considerations
Finally there are a few other things to look out for.
Many small radios have options for sleep timers and alarms. Some radios have dual alarms and you can even specify the station to wake up to.
You can look at online reviews to see if there are any problems with a radio you are considering – such as poor reception of stations. Some well known electronics brands are now licensed to other manufacturers and the quality might not be what you've had in the past.