Why have I suddenly lost 15 DAB stations on my three DAB radios. I can only receive 11 stations, all broadcast on the Irish RTÉ network.
– Dermot
In Ireland the public service broadcaster RTÉ offers ten radio stations on DAB digital radio. Some of these are digital only stations, such as RTÉ 2XM and RTÉ Gold. The other stations are simulcasts of existing stations like Radio 1. Two stations are offered in the original DAB format and the newer DAB+. If your radio receives DAB+ stations you may notice that you can pick up two versions of Radio 1 and 2FM.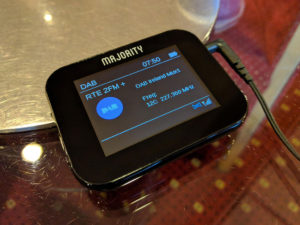 RTÉ has announced its intention to "close the Digital Audio Broadcast network" as well as its five digital radio stations. The closure is part of the broadcaster's revised 2020-2024 strategy which was published in November 2019.
This national multiplex was officially launched in 2008 and covers 52% of the population. It is currently the only multiplex in Ireland with national coverage.
Other DAB radio stations in Ireland
There have been several trials and tests of DAB digital radio in Ireland.
A year long trial in the city of Cork concluded in August 2019 having carried stations like UCB Ireland and Radio Maria. An earlier trial in Dublin carried stations like Newstalk and Red FM.
In early 2020 a new provider invited expressions of interest from broadcasters who wish to broadcast digitally. This could lead to more digital radio stations being launched in Ireland but the line-up and launch date has not been revealed yet.
It's likely that the stations you lost were part of a network which is currently broadcast in several parts of the country. Although stations like Today FM, Newstalk and FM104 are not available on DAB, smaller stations based in Ireland and the UK are currently transmitting on DAB.