Digital talk radio station talkRADIO has moved to DAB+, a newer version of DAB digital radio. On many radios it's possible to re-tune to talkRADIO + and continue listening to the station.
The switch to DAB+ for talkRADIO and talkSPORT 2 was announced by the station in June 2020. A message on talkRADIO advises listeners to re-tune to talkRADIO +. The change to DAB+ will enable the owners of talkRADIO to launch Times Radio this month.
We've received several questions about the move and how to continue listening to talkRADIO. We have more information on our original question and answer about re-tuning to the DAB+ station.
If you decide to purchase a new digital radio always check that it will receive DAB+ stations. This can be verified by looking for the digital radio tick mark logo (see below).
My radio finds talkRADIO+ but there is no sound
My radio found talk radio+ but won't play it?
– Robert
This is sometimes possible with radios which are not compatible with DAB+. If you can still hear the message about retuning on talkRADIO, but there is no sound on talkRADIO +, this would unfortunately indicate that the radio cannot understand the newer DAB+ format.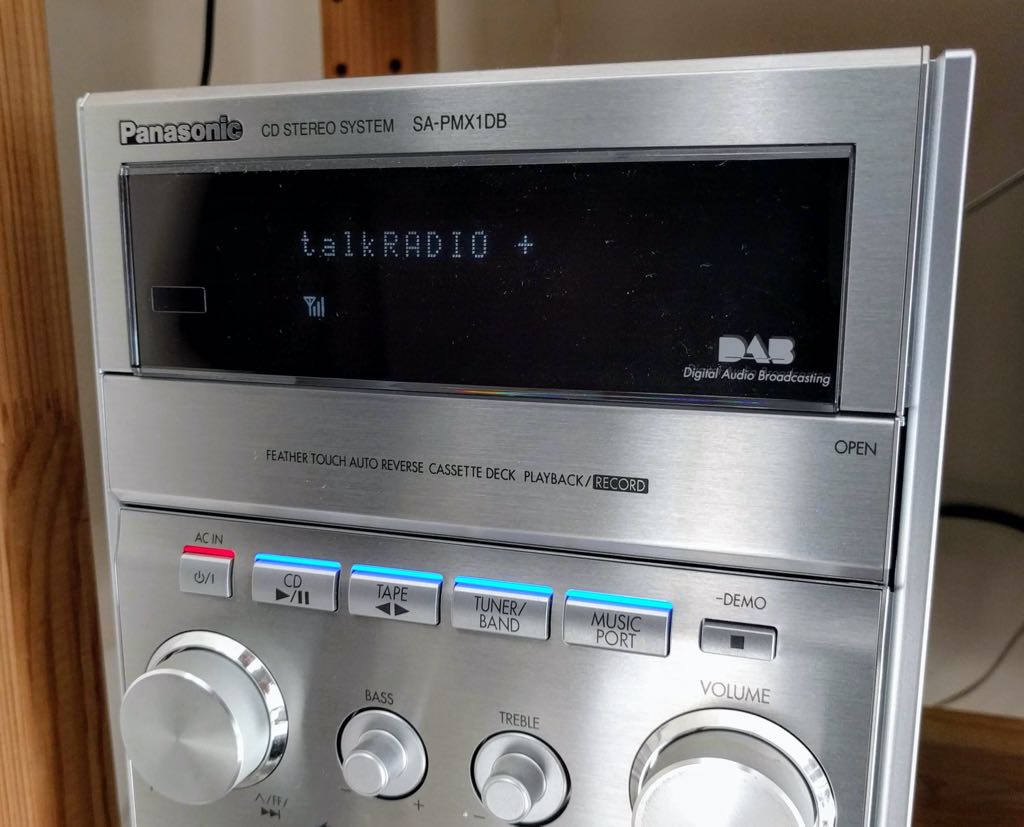 The Panasonic stereo shown above finds DAB+ radio stations including talkRADIO + without needing to re-tune. Although the signal strength is shown there is no sound or scrolling text on the display.
In this case it will be necessary to buy a new DAB digital radio which is compatible with DAB+.
I have an older digital radio
Can't get Talk Radio plus on my digital radio, a Sony XDR-S55DAB. Will I need to buy a new radio as it's quite old.
– Felicity
The Sony XDR-S55DAB was released more than ten years ago and it's likely that you will need to buy a new digital radio.
A manual for the radio on Sony's website which is dated 2010 doesn't mention DAB+. The first DAB+ stations didn't launch in the UK until 2016, at least six years after the radio went on sale. If you have tried using the re-scan function on the radio and still have talkRADIO with it's message about switching to DAB+, but it didn't find talkRADIO +, you will need a new radio.
The Sony XDR-S41D could be a suitable replacement.
Is DAB+ available in my area?
I listen to Talk Radio, they have moved to DAB+, but I can no longer receive it on any device (except through my streaming services). Can you advise if DAB+ is available at all in my area? I am near Aberdeen.
– Tom
Although talkRADIO has changed to DAB+ it's actually broadcast from the same transmitters as before. If your existing radios could receive talkRADIO before, and can still receive Virgin Radio now, this would indicate that the coverage is sufficient in your area.
A digital radio coverage checker shows that you should still receive talkRADIO in your area. You can enter your postcode and house number for a list of stations that you should be able to hear.
From the coverage checker it appears that you would receive talkRADIO from local transmitters for Aberdeen rather than the national transmitters. In this case it would be worth emailing the station on feedback@talkradio.co.uk to see if the situation is different in Aberdeen.
My digital radios no longer receive talkRADIO
I can not receive talk radio on my three DAB radios. I could before but not now, I have done the retune thing but no go.
– Rod
This could indicate that the radios are not compatible with DAB+ stations. If you can also not receive Heart 70s, Gold UK or Union JACK on the radios – but can receive talkSPORT and Planet Rock – this would indicate that the radios may need to be replaced.
If any of the radios are made by Pure it might be possible to upgrade these to receive talkRADIO on DAB+. Unfortunately many other DAB radios cannot be upgraded. Out of the eight digital radios we use here the three made by Panasonic, Tesco and Polaroid are missing out on some 20 DAB+ stations.
Do I need a new radio for talkSPORT 2?
I have a Grundig Opus DAB Radio which until a few weeks ago I used to listen to TalkSport 2. Their messages seemed to suggest that scanning would produce the DAB+ version without any problems. I suspect my model is not DAB+ compatible so is there anything I can do or do I have to purchase another radio?
– Christopher
Unfortunately the Grundig Opus radio is unlikely to be compatible with DAB+ stations. We were not able to find a manual or specifications online for the radio and Grundig no longer appear to sell radios in the UK, although they do still offer new radios in Germany.
Many older radios from Grundig, Pure and Roberts which still function perfectly well will not be able to receive DAB+ stations like talkSPORT 2 and talkRADIO.
Some DAB radios made by Pure can be upgraded to receive DAB+ stations, but in many cases it will be necessary to buy a new radio.
New stereo DAB radios which have a similar design to the Grundig Opus would be the Pure Evoke H6 or John Lewis & Partners Octave. The Pure model comes with Bluetooth while the John Lewis & Partners radio has Internet radio in addition to DAB/DAB+.
Which new radios receive DAB+ stations?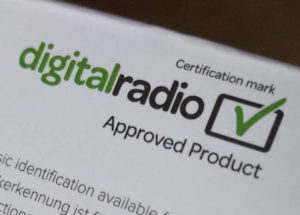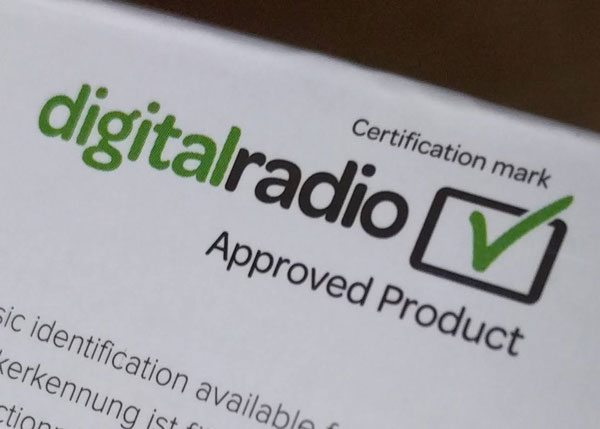 When buying a new digital radio always look for the digital radio tick mark.
This shows that the radio is an 'approved product' and means that the radio will receive DAB+, DAB and FM radio stations.
There are still some new digital radios on sale which do not receive DAB+ radio stations.