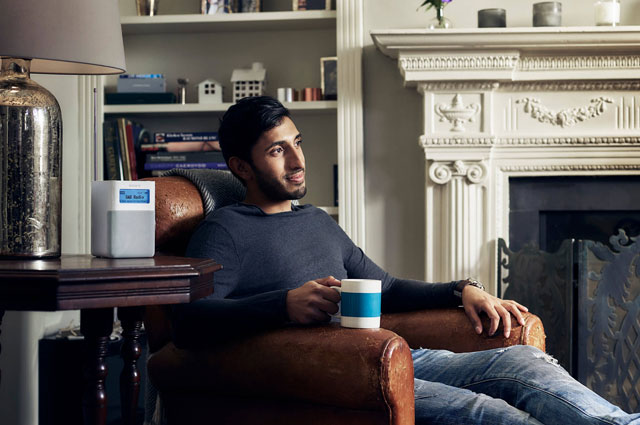 What a difference ten years makes. Back in 2008 the first commercial digital radio network had been on air for nearly ten years. Shortly after rejecting a takeover bid the owner of Capital FM and Classic FM announced that it was to close two digital stations and sell its stake in the Digital One multiplex.
The "future of digital radio has been dealt a blow" said The Independent at the time. According to The Times in February of that year GCap's chief executive would have ended digital broadcasting entirely were if not for transmission contracts.
Jazz music station theJazz closed in February 2008, just over a year after launching across the UK on DAB digital radio. In 2018 the media group behind Absolute Radio, Magic, KISS and local radio stations in the UK purchased Jazz FM.
One of the first national digital stations in the UK, Core, closed in January 2008. Core played new music from chart artists like Black Eyed Peas, Britney Spears, The Streets and Kanye West. This year saw the launch of Hits Radio, joining other digital stations playing new music like Capital and KISS which are now available across the UK.
Virgin Radio became Absolute Radio, which celebrated ten years on air this September. The Virgin Radio name has returned, and Chris Evans will take over the breakfast show next month.
New stations and expansions start the year
On New Years Day several new regional stations launched, including Pulse 80s and Total Access. BFBS announced its return to DAB digital radio, launching in the DAB+ format in January. In Wales the new BBC Radio Cymru 2 station launched while Absolute Radio 90s expanded to national coverage.
BBC Radio 2 announced a new schedule, including a new drivetime programme with Simon Mayo and Jo Whiley. Eamonn Holmes took over drivetime on talkRADIO while Danny Wallace joined Radio X. Former Absolute Radio presenter Geoff Lloyd joined UnionJACK for a new series.
Digital listening ticked up to 49.9% – just shy of the symbolic 50% level of digital listening. Absolute Radio proposed to reduce its AM coverage, while Northsound 2 announced it would voluntarily switch from analogue to digital-only. However, the BBC and commercial radio cautioned against any imminent switchover to digital.
More new shows for Spring and Summer
The BBC Asian Network and LBC announced new programmes. Stations announced their coverage for the 2018 World Cup as Formula 1 announced its new official podcast.
Expansion of local digital radio was completed after work was carried out at 221 transmitter sites. A month later it was announced that coverage of the Sound Digital network would be improved with 19 new transmitters. A new record had been reached for the sale of DAB radios and more new cars came with DAB as standard. In May listening figures from RAJAR showed that 50% of listening was via digital platforms.
Hits Radio launched across the UK and Eddie Mair's departure from BBC Radio 4 for LBC was revealed. A new schedule was announced for BBC Radio 6 Music with Lauren Laverne set to take over breakfast. A few weeks later Greg James and Nick Grimshaw swapped shows on BBC Radio 1. Chris Evans announced he would be leaving BBC Radio 2's breakfast show and his move to Virgin Radio was confirmed.
Pure unveiled new Internet radios and an Alexa-enabled smart speaker, while VQ announced a new collection with Laura Ashley. Amazon revealed its new range of Echo smart speakers.
More new shows and stations
Nearly four million listeners benefited from the increase in coverage of the Sound Digital network. JACK Radio arrived with a 100% female playlist and Greatest Hits Radio was announced for launch in 2019.
BBC Sounds arrived to replace BBC iPlayer Radio. Sara Cox was unveiled as the new host of BBC Radio 2's drivetime programme as part of a new evening schedule.
Next year will see several new breakfast shows begin, as well as a new Top 40 show on some radio stations. Keep up-to-date with digital radio news at Digital Radio Choice.
Photo: Radiocentre.org