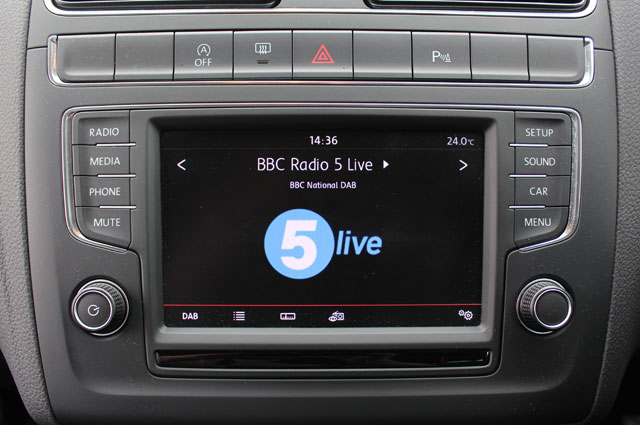 The number of new cars purchased with DAB digital radio as standard has reached 92.4% for the first time.
The new figures come from industry analysts CAP and The Society of Motor Manufacturers and Traders. The number of new cars with DAB is up from 90% in early 2018 and 86.6% in Q2 2017. More than 2 million new cars with DAB fitted have been sold in the last 12 months.
Some manufacturers have been launching new models with DAB as standard. Dacia's new Duster model comes with DAB as standard, despite not fitting any models with DAB as standard two years ago. Hyundai offers DAB as standard on the new Kona model.
According to Digital Radio UK, the increase in manufacturers offering DAB digital radio in cars is down to the increasing popularity of digital radio, the number of digital-only stations and the expansion of DAB transmitters covering the major road network.
"It's great news that the number of new cars with digital radio as standard is now at 92.4% and we are grateful to car manufacturers for their on-going support," said Ford Ennals, CEO of Digital Radio UK.
"Our priority now is to continue to work with broadcasters and the automotive industry to develop the digital in-car radio experience and ensure we preserve radio's place on the dashboard in the emerging connected and IP- enabled driving environment."
Some new cars still do not come with DAB digital radio as standard across all trim levels. The entry-level Vauxhall Corsa and Ford KA+ don't come with DAB, whilst it's available as a £160 option on the Skoda Citigo. Bluetooth connectivity for audio streaming is increasingly included with AM/FM analogue radios.
According to Rajar listening figures, 23.7% of all radio listening takes place in the car.
Cars without digital radio can be 'upgraded' with an adapter, such as one from Pure's Highway range, or fitted with a new single or double-DIN unit to replace the original car stereo.