Capital and KISS have unveiled new shows and refreshed schedules from April.
Rio Fredrika, host of the weekday breakfast on Capital Dance, will present a new Saturday morning show on the Capital network from 9am to 12pm.
Saturday and Sunday afternoons will feature the biggest tunes with new host Jay London. He will continue to host the Capital XTRA early breakfast show on Thursdays and Fridays.
Niall Gray is the new host of weekend breakfast on Capital from 5am to 9am, taking over from Will Cozens.
Kamilla Rose returns to her Sunday night show on Capital and will now host the Saturday afternoon slot from 4pm to 7pm.
The party vibes continue with Kemi Rogers from 1am to 4pm, Monday to Thursday, on Capital. Chris Ros will take over from JJ on Friday mornings and also takes over early breakfast on Capital XTRA from Monday to Wednesday.
Dynamic joins Capital XTRA after beginning his career as a programming apprentice with Capital.
"It's an exciting time for Capital and Capital XTRA as we launch a refreshed schedule across both stations," says Brent Tobin, Managing Editor of the Capital Brand.
"We have some incredibly talented rising stars within the team who've proved hugely popular with our listeners."
"It's particularly rewarding to see Dynamic secure his own show on Capital XTRA. He's been a highly valued member of the team since he graduated from Global Academy four years ago, as well as a brilliantly talented DJ, so it's fantastic to see him land a new show."
"We'd also like to thank JJ and Will Cozens for all their hard work on Capital. They're brilliant members of the team and we wish them all the very best."
The new schedules launched on Saturday 2nd April.
New daytime line-up on KISS for Spring
Meanwhile KISS has announced a new daytime line-up starting today.
Michael Lewis will now present the KISSTORY slot on KISS from 11am to 1pm. The presenter already leads the Breakfast show on the digital KISSTORY station, playing "all the greatest Old Skool and Anthems".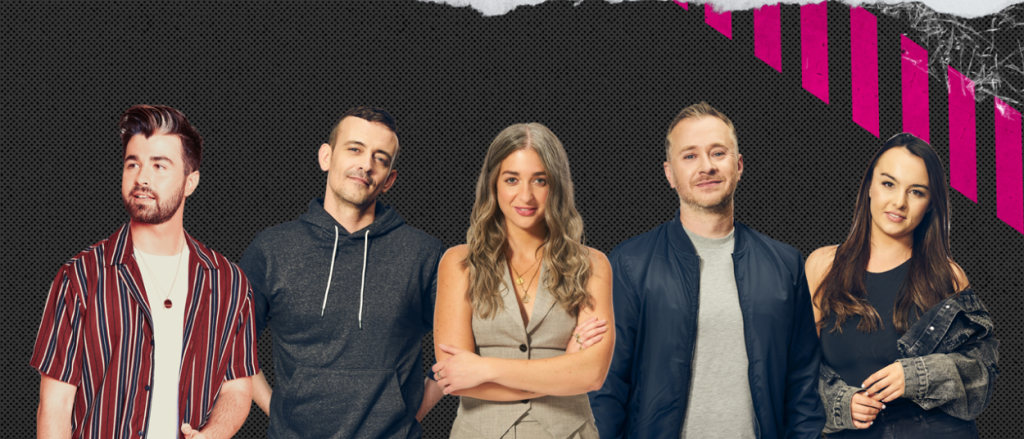 Tatum McGreal is moving from the Early Breakfast slot to host mid-afternoons from 1pm to 4pm on KISS. She'll continue to present her weekend show every Saturday afternoon.
A new Sunday afternoon show will be hosted by Jordan Lee. The Hits Radio and heat Radio host will present the 2pm to 5pm show from Sunday 10th April.
Harriet Rose, known for interviews on the KISS channels, will take over the Sunday afternoon slot on KISSTORY for her first solo show.
Andrea Zara is leaving the station after 10 years.
"It's the biggest thrill to see these presenters flourish in their field while growing audiences," said KISS Content Director Rebecca Frank.
"From Michael Lewis, who, having increased reach of the KISSTORY Breakfast show, now takes on the coveted weekday KISSTORY slot over at the main station, to Tatum McGreal who having joined the network in the lockdown of 2020, has paved a journey from early Breakfast to mid-afternoons. Every presenter is dedicated to being the very best company for our audiences as they navigate their day."
"With the news of these shows, we'd also like to send a huge big-up to Andrea Zara for 10 amazing years."