Are all DAB plus stations in stereo?
– Paul
Not all DAB+ digital radio stations are in stereo. Although it's common to see stereo and mono DAB radio stations, most DAB+ stations in the UK are offered in stereo.
Many of the new digital stations which have launched recently, such as Heart 70s, Heart Dance and Capital XTRA Reloaded have chosen to use DAB+ in stereo.
Radio stations which broadcast speech programming, such as news and phone-ins, tend to broadcast in mono. BBC Radio 5 live, BBC Radio 4 Extra, BBC World Service, talkSPORT and LBC are all offered in mono on DAB digital radio. This is because there is little advantage to offering speech radio in stereo.
In June 2019 the digital stations talkRADIO and talkSPORT 2 switched from DAB to DAB+. These stations are available in stereo on DAB+. Using the application welle.io we can see that talkRADIO + is broadcast in stereo at 32kbps.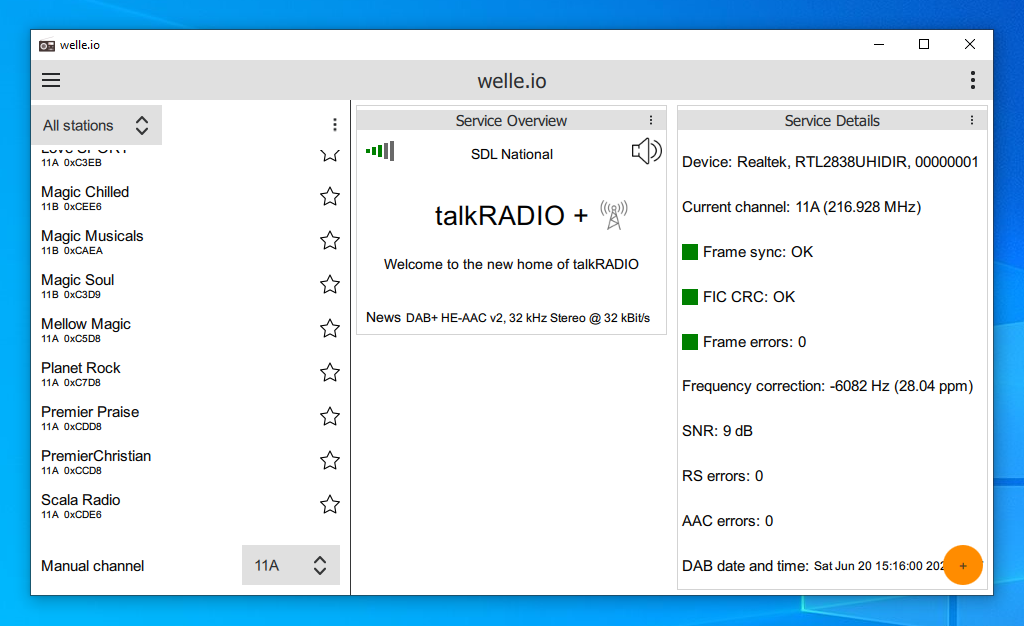 Digital news station LBC News broadcasts with the newer DAB+ format, but in mono at 24kbps.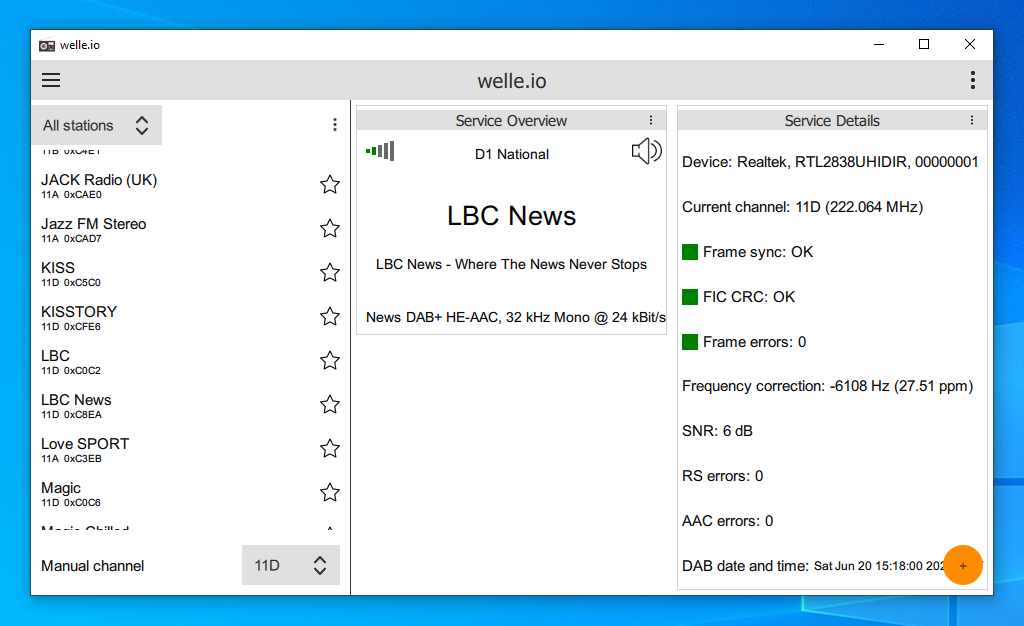 LBC News appears to be the only DAB+ station using mono which is broadcast across the UK. On the small-scale DAB trial multiplexes there are a small number of DAB+ stations in mono.
Broadcasters will often decide on the appropriate format (DAB or DAB+), bitrate and whether to use stereo or mono. In some cases there could be a constraint due to the capacity that's available. A station may decide that it's better to launch in mono with the available capacity or transmission budget than not at all.