A new digital radio station from Virgin Radio is now available on DAB digital radio in London and Central Scotland.
Virgin Radio Groove will play dance and R&B music from the 1970s to today. The station says it will play "stone-cold classics" from artists like Stevie Wonder and Whitney Houston, as well as more recent songs from Rihanna and David Guetta. Other artists currently being played on the station include Kylie, Average White Band and Snap!
The Chris Evans Breakfast Show will start the day on the station from 6am, followed by Chris Brooks (10am-2pm), Steve Denyer (2pm-6pm) and Bam (6pm-10pm). The new digital station joins Virgin Radio Anthems and Virgin Radio Chilled which launched a year ago.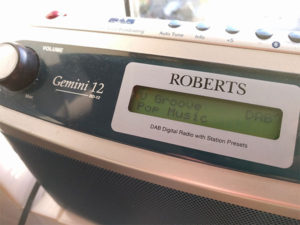 Virgin Radio Groove was previously available in the 2000s when the station was under different owners.
The station is available now on DAB+ in London and DAB in Central Scotland. It may be necessary to retune digital radios to receive the new station, which is listed as 'Virgin Groove'.
Virgin Radio Groove will also be available on smart speakers, online and in the Virgin Radio app "in the coming weeks". A stream is currently available on the Virgin Radio website.