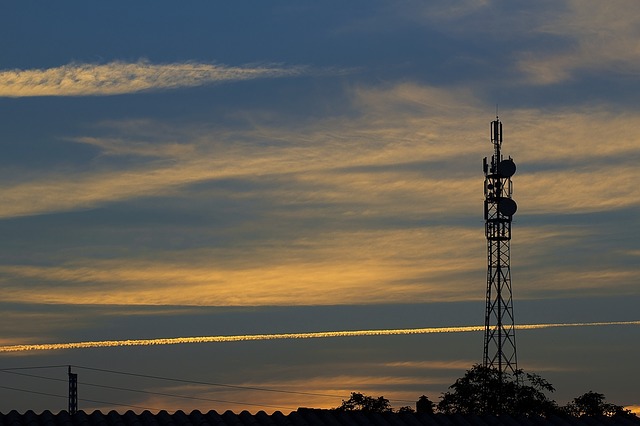 Coverage of some of the UK's national digital radio stations is set to improve.
The company which runs the digital radio transmitters for Sound Digital has announced that the reach of the multiplex will expand by nearly 4 million people.
Transmission provider Arqiva will add 19 new transmitters to the existing network. An extra 1.6m new households in Cornwall, South Wales, North East Scotland, East Anglia, Devon and Kent will gain access to 19 digital radio stations.
These include relatively new stations, such as Forces Radio BFBS and JACK 3. Digital radio stations which were previously available in more parts of the country, such as Planet Rock and Absolute 80s, will also see their coverage improve.
Some listeners in areas like East Anglia found that they were no longer able to listen to stations like Planet Rock on DAB digital radio when the station moved to the second national multiplex.
"This agreement to expand the reach of Sound Digital is further evidence of the continued success of DAB radio in the UK, and the fact that more and more people are making it their digital radio platform of choice," said Steve Holebrook, Managing Director, Terrestrial Broadcast at Arqiva.
"This week's RAJAR figures are widely expected to show that for the first time ever, the majority of radio listening is through digital means and within that, DAB is by far the largest contributor.
"We are delighted to be bringing Sound Digital's diverse range of content to almost 4 million new listeners for the first time."
The Sound Digital multiplex carries Mellow Magic, Sunrise Radio, talkRADIO, Virgin Radio, Union JACK, Premier Christian Radio, Absolute 80s, KISSTORY, Jazz FM and other DAB digital radio stations. Some of the stations on the multiplex launched when the transmitters were switched on in early 2016.
Expansion of local DAB digital radio coverage has recently been completed. The BBC has also recently launched additional DAB transmitters.