Radio brand Pure has unveiled two new Internet radios with Bluetooth and Spotify Connect.
Both models have Internet radio over a Wi-Fi connection and can be used with Spotify Connect, as long as the user has a Premium subscription.
The models are the same, except for the addition of Bluetooth in the Elan IR5. Bluetooth connectivity will mean the radio can be set up as a speaker for smartphones and tablets, which could be used for playback of music collections and podcasts.
In common with Pure radios like the Evoke F3 each model will have access to over 25,000 Internet radio stations. Podcasts can also be played back through the interface, enabling access to popular downloads for users without a smartphone.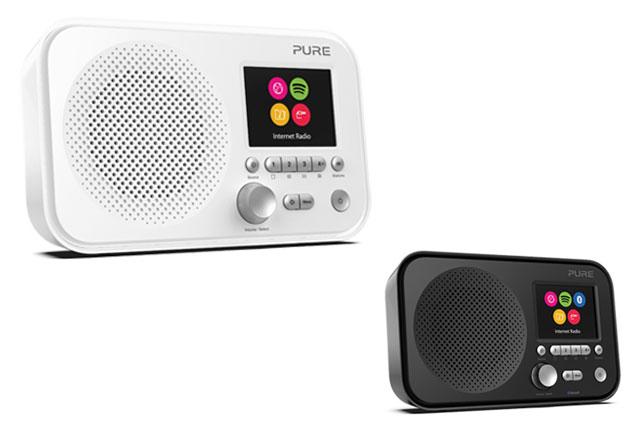 The Elan IR3 and IR5 have 12 station presets and four alarms, sleep and kitchen timers. The radios can be powered from the mains or with four AA batteries. An auxiliary input is available for devices without Bluetooth, while a headphone output is provided for private listening. Both radios have a colour screen to display station information and album artwork.
The design of the new radios is similar to other Elan models, such as the Pure Elan E3. However, the Elan IR3 and IR5 models will not come with DAB/DAB+/FM reception.
The Elan IR3 will be available with a SRP of £84.99. The IR5, which has Bluetooth connectivity, will have an SRP of £99.99.
The new models will be available in black or white. Both radios will come with a three year warranty as standard.
Earlier this year Pure unveiled the Move R3 and Move T4, followed by the slimline Avalon model in March.
The British company is exhibiting at the IFA consumer electronics show in Berlin and has teased another new product to be launched today.