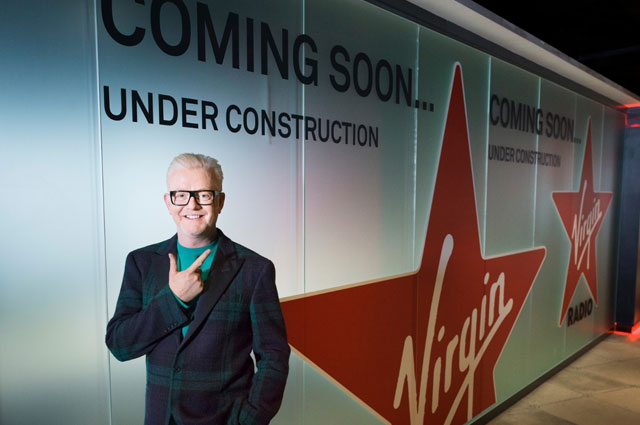 The new Chris Evans Breakfast Show on Virgin Radio will be completely free of ad breaks.
A partnership with Sky has been announced which will see competitions and events take place in lieu of traditional commercials.
Chris Evans announced he would leave BBC Radio 2 earlier this year and hosted his final show on Christmas Eve. The new programme on Virgin Radio starts on Monday 21st January.
The team joining Chris Evans on the show in the new year has also been announced. Vassos Alexander will still be the show's sports reporter, having worked on the BBC Radio 2 show for seven years. Rachel Horne will continue as the breakfast show travel presenter and will now provide news bulletins too. Moira Stuart, who was the newsreader on the Radio 2 breakfast show, is joining Classic FM.
The producer and guest booker for the BBC Radio 2 breakfast show will also move with Chris Evans to Virgin Radio. They will be joined by two producers who already work on the show at Virgin Radio.
Scott Taunton, CEO of Wireless, said: "We are thrilled that Chris is going to be joined by Vassos and Rachel alongside a stellar team of producers; all of whom will make waking up in January much easier!"
Sam and Amy, the current presenters of the Virgin Radio breakfast show, will move to their new shows in January. Sam will present early breakfast, Monday to Friday, 4am to 6:30am. Amy will move to the late show, Sunday to Thursday, from 10pm to 1am.
Coverage of Virgin Radio was recently improved when 19 new digital radio transmitters were switched on. It may be necessary to retune a digital radio to find the station.
The digital station will launch on Sky+ and Sky Q on 7th January 2019 and is already available online and with the Virgin Radio app.