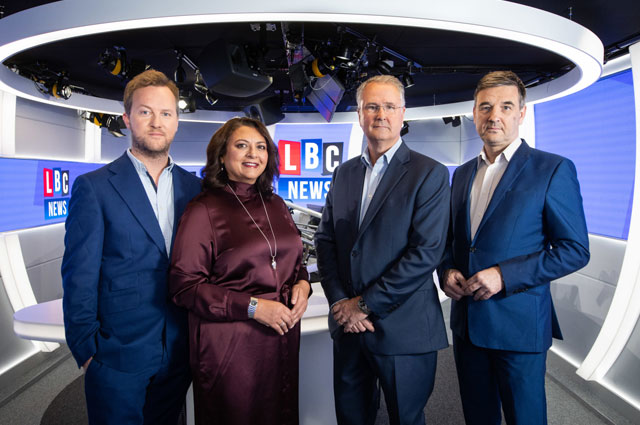 A national 24-hour rolling news radio station from LBC will launch on Monday.
LBC News will be a dedicated news channel providing UK and world news, business, travel, weather and sport updates. Sister station LBC, which is also available on 97.3 FM in London, will continue to host phone ins and debates.
Former Sky News presenters Martin Stanford, Lisa Aziz, Ian Payne will present a round-up of national and international news in 20 minutes every 20 minutes.
"As the first commercial radio station in the UK, LBC has a 46-year history of providing the latest news, so it is exciting to launch LBC News, a new, dedicated station for the brand that can stay with major stories and events live longer and dedicate itself to pure news," said Ashley Tabor-King, Founder and Executive President of LBC owner Global.
"With Global's 24-hour radio rolling news channel, there will be no opinion or debate, just the news – on the radio, online and on our app – live, as it happens."
LBC News will draw on its own team of 140 journalists who are based in newsrooms around the country. Sister station LBC will continue to focus on "debate, opinion and phone ins on the biggest stories of the day".
The digital station will also broadcast Prime Minister's Questions every Wednesday at 12pm as well as press conferences and "other events of major importance".
Last weekend BBC Radio 5 live provided coverage of a rare Saturday sitting of Parliament between commentary of the Rugby World Cup and Premier League Football. A dedicated news radio station without sport commentaries may be able to follow news events in a similar style to Sky News or the BBC News Channel.
LBC London News has been available in the capital on DAB and medium wave for several years. The station offers a similar format of rolling news and travel updates.
The new station starts on Monday 28th October at 6am. It will be available on DAB digital radio, online and in the Global Player app.