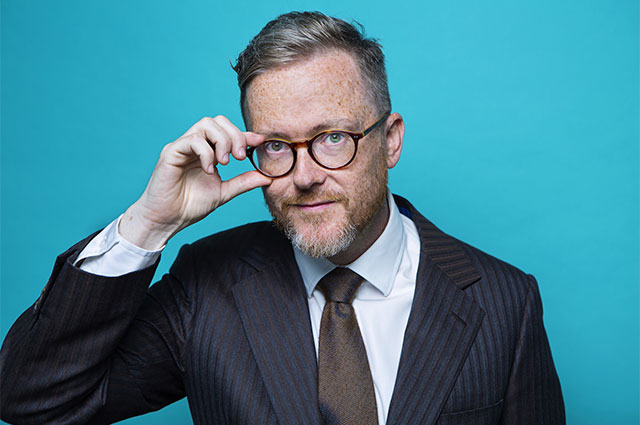 More famous faces will take a trip down memory lane when Geoff Lloyd's Hometown Glory returns to Union JACK this weekend. Six new guests will be transported virtually to their childhood years and old haunts with the aid of Google Maps.
Guests in the new series are actor Brian Blessed OBE, actress and writer Helen Lederer, sports broadcaster Jim Rosenthal, comedian Dane Baptiste, comedian Josie Long and actor Christopher Biggins.
In the first episode of the new series Brian Blessed speaks about leaving school to start work at age 14 after his father was injured in the process of rescuing a number of miners. Later in the series Christopher Biggins reminisces about being brought up in a caravan and Jim Rosenthal addresses a claim by his actor and comedian son Tom Rosenthal.
Speaking of the show on Union JACK Radio, Geoff Lloyd said: "The caliber of guests on this series of Hometown Glory is outstanding. All of them offer up hilarious anecdotes and poignant moments from their upbringing."
The new series is the fourth of the programme, which has already hosted Ed Miliband, Iain Lee, Rosie Jones and Paul Young among other guests. Geoff Lloyd was heard on BBC Radio 5 live last year and hosted the breakfast and drivetime programmes on Absolute and Virgin Radio.
Giles Gear, Programme Manager at Union JACK Radio, said: "As Union JACK Radio continues to commission and produce more comedy per-hour than any other radio station, Geoff has been there since the beginning. His show is a real pillar of our programming output. Series 4 of Hometown Glory is the funniest, saddest and most surprising series yet, with an absolutely stellar line-up."
The first new episode is broadcast on Union JACK at 11am on Saturday 11th January. It will be available as a podcast immediately afterwards.
Union JACK Radio is available on DAB digital radio across the UK, as well as online and in the Union JACK app. Listeners can vote for the music that's played on the station through its website. Union JACK plays British music and comedy.