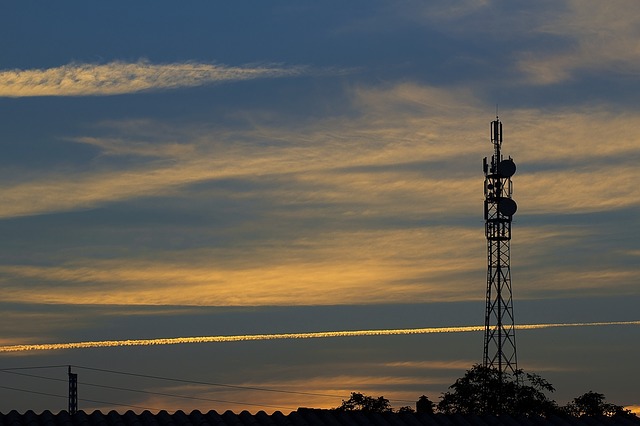 The launch of several new digital radio transmitters has been marked with a 'switch on' event in Cornwall.
Many listeners in Cornwall will now be able to receive BBC Radio Cornwall, Heart South West, Pirate FM, My Music Radio, Capital and Gold for the first time.
More than 55% of homes in Cornwall have a DAB digital radio, but many listeners were unable to receive their local stations on DAB.
The first DAB transmitters for local radio stations were switched on in 2004, providing coverage for South-West Cornwall from Redruth and North-East Cornwall from Caradon Hill.
Over the last ten months nine transmitters have been added, covering Gulval, Helston, Devon, Bodmin, St Austell, St Just, St Mawes, Newquay and Truro. The final transmitter, set to improve coverage in Bude, will be switched on in the next few weeks.
Listeners in Cornwall are being encouraged to re-tune their digital radios to ensure they receive all of the available stations.
"BBC Radio Cornwall has been at the heart of Cornwall for over 30 years bringing news, local information and great music to people and local communities and it's great that so many more will now be able to listen to us on their DAB digital radios which is something they have been asking for," said Daphne Skinnard, Assistant Editor at BBC Radio Cornwall.
Ford Ennals, CEO Digital Radio UK, added: "Now over 90% of households in the county will be able to receive their favourite local radio station on DAB digital radio – many for the first time. We are seeing a long term transition to digital radio and digital listening and it's great that Cornwall is part of this digital revolution."
The expansion of local DAB coverage in Cornwall means more than 300,000 people can receive their local station on digital radio. The work has been co-funded by Government, BBC and commercial radio to expand coverage of local digital radio from 75% to 90% of UK households. More than 200 local transmitters have been switched on around the UK, with the expansion programme expected to reach completion by the summer.